Our main goal is to provide the care that you or your loved ones want for life's needs – to those that are aging or those with disabilities.
Our Care Managers utilize a team approach to insure client's needs and preferences are met. We work with families and aging specialists such as:
Families living at a distance
Banks, trust officers, and financial planners
Professionals who specialize in gerontology
Senior housing communities
SWFL Geriatric Care Management, LLC consists of a team of highly qualified individuals who have had leadership and caregiver management positions with some of the most respected care management firms throughout the Southwest Florida area.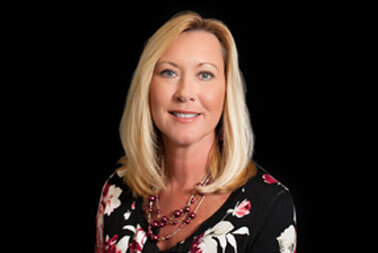 Wendy Boaz-Hayes RN, CMC SWFL Geriatric Care Management, LLC
– Owned and operated by Wendy Hayes – Registered Nurse, Certified Care Manager and Aging Life Care Professional™.
Wendy has been living and working in the Southwest Florida community since 1990. She is the Managing Member of SWFL Geriatric Care Management, LLC. Her interest in the needs and challenges of the aging and those with disabilities has inspired her to further her career in healthcare, and consequently, she has obtained the following credentials.
Certificate in Geriatric Care Management from Kaplan University
Certified Care Manager by the National Academy of Certified Care Managers
Certified Dementia Provider through the National Council of Certified Dementia Providers
Chair of the Board of Directors and a member of the Board of Directors Executive Committee for the Area Agency on Aging for Southwest Florida
Advanced Professional Member of Aging Life Care Association™
Past Unit Leader of the Southwest Florida Unit
Past Chairperson for the Area Agency on Aging Advisory Council.
Served on Governor Rick Scott's Florida Department of Elder Affairs Advisory Council
Certified Dementia Provider through the National Council of Certified Dementia Providers
Co-founder and Vice Chair of not-for-profit PTSD Awareness Summit
Her active role in the community allows her the opportunity to further advocate for seniors and those with disabilities throughout Southwest Florida.
As a Geriatric Care Manager, Wendy assesses, coordinates and manages the need of seniors and the disabled as well as their families and support systems to maximize their independence, autonomy, dignity and safety.
Graphics courtesy of respective agencies, councils, and associations.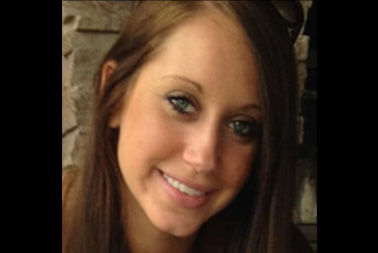 Brittany Boaz, Practice Manager
Brittany is a graduate of a school from our home state – University of Central Florida. There she studied to prepare for her practice management position at our company.
Because of her love for the elderly, over the years, she has proven invaluable to manage the communications between our employees and our clients and their family members. She is the one to keep it all together and everyone happy! We are so glad to have her with us.
She has special skills she uses to effectively communicate with whomever she is working with, get things done, balance all the balls in the air, and keep the show on the road – so to speak. She is essential to us because of how she communicates with our clients!
Prior to joining SWFL Geriatric Care Management, LLC, she was the Practice Manager for a local Concierge and House Call Physician where she gained invaluable knowledge on caring for the aging and those with disabilities.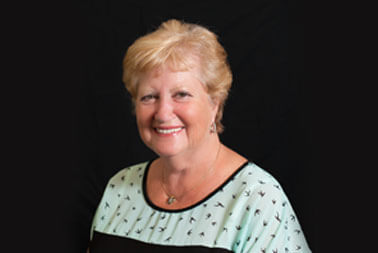 Patricia Arias (Penny), Care Management Assistant
Penny has been working in the medical field since 1993. Her experience includes Physician Practice Manager, and she has over 7 years of experience as an Administrative Assistant for Visiting Nurses Association of Southwest Florida.
She is originally from New Jersey. However, Penny has been living in Southwest Florida since 1994. We are very glad to have her as part of our team to help you and your loved ones.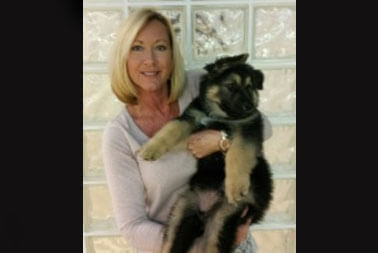 Takoda – Our Certified Therapy Dog
Meet Guardian Angel's Takoda Viking, SWFL Geriatric Care Management LLC's newest team member. Takoda is an ancient Norse name meaning "everyone's friend" and that he is!
Takoda is a long haired German Shepherd who comes to us at 8 weeks old from Guardian Angel German Shepherds in Witchita, Kansas. Takoda will be working with us and over the next 10 months training to be a Certified Therapy Dog. He comes from a long line of purebred AKC German Shepherds who are bred for their loving temperament. We worked with Laurie Heins of Guardian Angel German Shepherds to find a puppy with just the right temperament for therapy work and she didn't let us down.
SWFL Geriatric Care Management, LLC wanted to find a way to give back to our community. Takoda's services are strictly free of charge. He will be incorporated into regular client visits when requested. Once he receives his Therapy Dog Certification he will be volunteering throughout the community in places such as Senior Facilities, Hospices, Hospitals and private homes.
Keep checking our blog and Facebook page to learn more about the beneficial work of Therapy Dogs and to follow Takoda's progress. We are so blessed to have this amazing puppy join our team!
To find out more about the services we provide, go to the Services page now.
To see how we can help you or your loved ones with aging or disabilities, including dementia
or
Click the Contact Us Today Button Below!
Wendy Hayes has provided my home bound client, an 87 year old retired clergyman, with the best possible care. I do not know what I would have done without the caring and compassionate services of Wendy and her staff. If I ever enter this stage of life, I will call on Wendy. You can't go wrong here.
- Howard Crown, Attorney
My wife of 45 years had a Registered Nurse Degree. Because of her background in medicine, the family depended upon her authority in medical matters. When she died we were in shock having to be on our own. Luckily Wendy came into my life. She has served as my medical advocate and translator from "medical talk" to English. Without Wendy's help I would have been at the mercy of the medical community for the last 3 years. She is the best thing to come in to my life in years.
- Al Breuning
Wendy Hayes [of SWFL Geriatric Care Management] is the most honest sincere professional down-to-earth person I know.
Wendy has changed my life. I have lost two wives and have no children. I was sad and depressed, but Wendy changed all that. Wendy has filled the void in my life – she is My Family. She moved me to my new home where I am so well taken care of and at the age of 91 I have never been happier because of her decisions.
- G. Zdanoff
Wendy Hayes of SWFL GERIATRIC CARE MANAGEMENT is the most knowledgeable, compassionate health care provider I know.
She provides the elderly and their families with extreme care with her expertise in the field. Wendy assures the elderly have their health needs met with dignity as they age, respects and reacts to their wishes and provides outstanding detailed medical attention with confidence to their doctors. She is organized, follows-up timely and accurately, she is worth her weight in gold.
- Dew Cunningham
"I was impressed by the compassion, competence, and alert attentiveness of all of the SWFL Geriatric Care Management, LLC staff, who helped Eleanor from 2011 to present. Wendy, I know that your ready availability and responsiveness is a source of comfort and has given her great peace of mind."
- FL Attorney 2014
SWFL Geriatric Care Management, LLC was hired to do an assessment of one of my client's parents and then retained to provide elder care services. They exhibited a high professional manner and easily identified priorities for the client and his mother.
- Sarah P. Naples, FL
We provide geriatric care management services of eldercare and senior care to residents in Fort Myers, Naples, Cape Coral, Bonita Springs, and Estero and other areas of Collier County and Lee County in Southwest Florida. To find out more about our services, visit our
and fill out the form so we can contact you promptly, or